Sachin Tours Bus Tickets: We Care To Carry!
24.05.2014 12:02
Sachin Tours was started by Mr.Sridhar kalidas who has 33 years of experience in the transport and travels industry. It operates on 4 routes. The most popular ones are Pune to Ganpatipule, Pune to Sangameshwar, Pune to Chiplun and Pune to Rathnagiri. Their fleet consists of 4 buses which consist of Non A/C Semi Sleeper. Katra Circle, swargate, Kerve Road, Padmavati Parking and Aundh are the popular boarding points that this travel service cover. Sachin Tours bus tickets cost around Rs. 400 and Rs. 500 which depends on the route.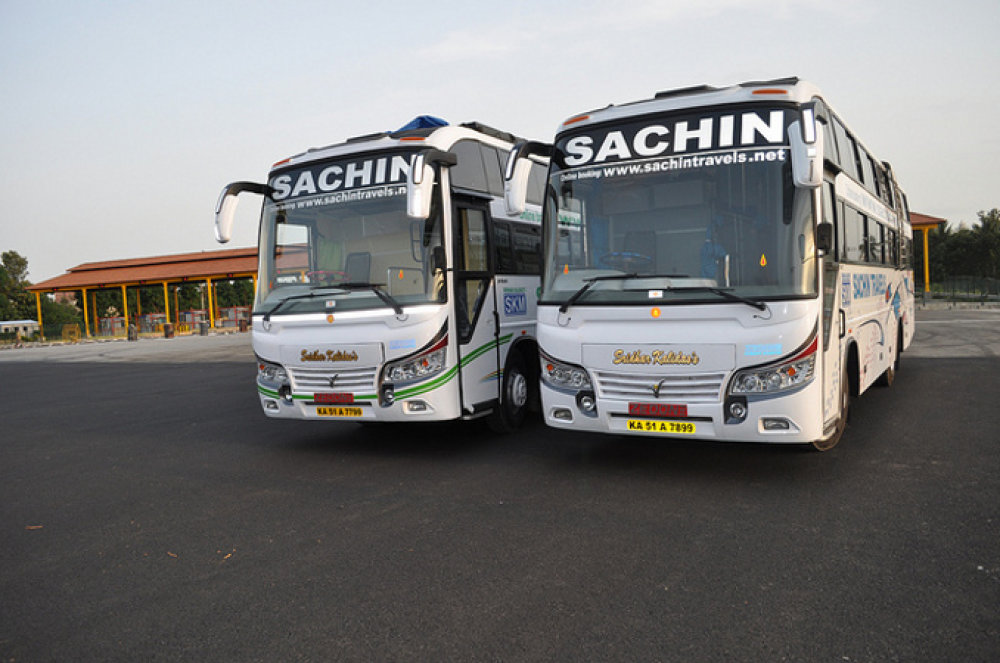 Sachin Tours Bus Tickets | Image Resource: abhibus.com
Sachin Tours bus tickets can be even purchased online. This travel service has its own website where the details of the services provided by the travel service are given clearly. You can book your ticket from that web page. This travel service also provides cargo services to many places. It is very famous among the bus industry as it has served customers for almost a decade now. Experienced and skilled crew takes care of the customers and the cargo transportation.
The buses ride so smoothly that you would feel as if you were floating. From the buses you can enjoy the view and travel comfortably. This bus service is very reliable and opts to follow timings correctly making it everyone's favorite bus service. The goal of this travel service is to provide economical and comfortable journeys in many destinations where both customers and cargo are transported to their destination safe and sound.
Kommentare