Prasanna Purple Buses: The Fastest Trip You Will Ever Get!
23.05.2014 17:38
Do you want to travel some place on weekend or leave to your native immediately and find there are no trains available at that particular time? Do you have to wait for a long time to get buses? If so, you can tell it is a frequent happening in the lives of many people. This is one of the major problems of many people which seem to be irresolvable. However, there is one bus which makes you think otherwise. It is Prasanna Purple Buses which provides tickets instantly and immediate departure to the place you need.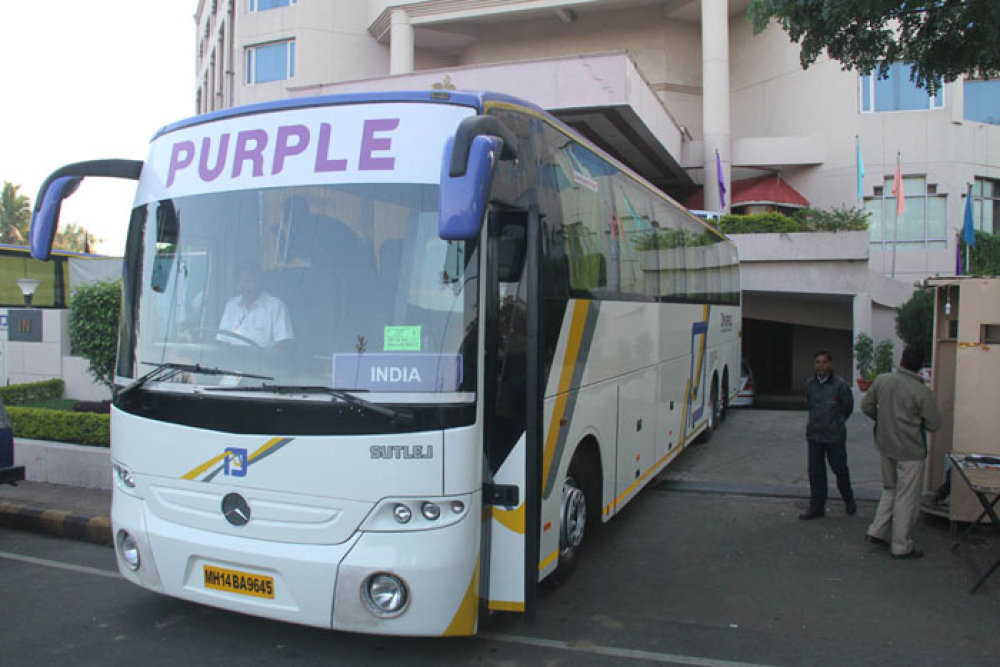 Prasanna Purple Buses | Image Resource: prasannapurple.com
Prasanna Purple Buses have several buses which operate on 123 routes. The most frequent ones are Pune to Mumbai, Nanded to Ahmednagar, Nanded to Pune and Pune to Mumbai (dadar) which have 54, 13, 11, and 54 buses respectively. Totally there are 441 buses which include A/C Sleeper, Volvo A/C, Non A/C Sleeper and Mercedes Benz Multi Axle. The frequent boarding points are Wakkad, Pune, Paud Road, Pune Station and Swargate. According bus fare is collected ranging from Rs. 60 and Rs. 1150 which depends on the route and bus type.
The most frequent routes are Nanded to Ahmednagar, Pune to Mumbai (dadar), Nanded to Pune, Mumbai to Pune, Ambejogai to Pune, Loha to Pune, Pune to Ahmednagar, Nanded to Parali, Nanded to Gangakhed, Parali to Pune, Gangakhed to Pune, and Mumbai (dadar) to Pune. This bus service is very reliable and opts to follow timings correctly.
Kommentare