Akbar Travels of India – Featured Travel Services
13.06.2014 18:35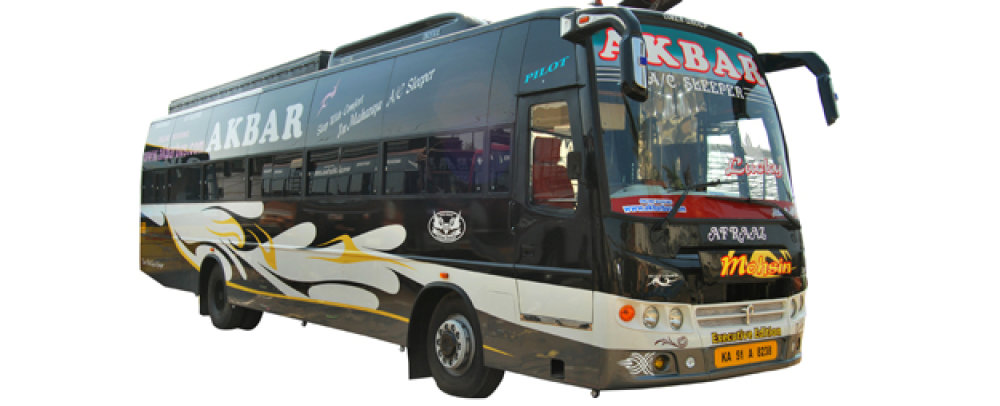 Akbar Travels | Image Resource : akbarbus.com
Akbar Travels is one among the premium services passengers have in order to enjoy a hassle-free and featured road travel. Akbar Travels offers inter-state transport buses and they are in the field of air ticket booking and chartered travel options. Now being one of the leading travel service provider in South India, Akbar Travels is offering services to more than 18 cities here. The company is also recognized by the International Air Travel Association (IATA) and is a leading service provider in airline ticket booking too.
Apart from bus travel services, Akbar Travels has many comprehensive travel solutions also in packages trips and tourist travel. The quality of Akbar Travels in all of their services is truly a class apart. For the service quality and customer orientation, Akbar Travels had won many awards and recognition too. With many modern buses in their fleet and the custom-designed interiors of their buses, Akbar Travels offers the most featured travel options for the passengers. Offering the best cost-effective services in all the routes they serve to, Akbar Travels is the favorite choice of business as well as leisure travelers.
The fleet of Akbar Travels consists of buses as A/C Sleepers, A/C Semi-Sleeper, B9R Multi-Axle Volvo, Non A/C buses, 2x2 Non A/c Semi Sleeper buses, and deluxe buses etc. One unique fact about Akbar Travels is that the company is offering many on-demand services too in the odd routes where many other service providers are not offering services and passengers find it difficult to book a ticket.
Kommentare